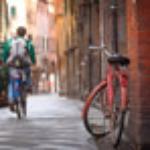 We have just returned from an AMAZING holiday. Crete is very beautiful but our holiday was made extra special because of this beautiful villa. We were welcomed with home made cake, honey, olive oil, red wine and Raki. The villa was spotless and the lady who cleaned whilst we were there was just wonderful. As for the view...WOW!! Elizabeth and...
Jomarie1979 (Tripadvisor | Loughborough, United Kingdom)
Perfect family holiday! Awesome hosts!
Villa Elisabeth was just perfect and we had such a great holiday. The owners are such lovely people and spoilt us with 2 fantastic meals as well as other goodies.
The friendly personal approach the family make with guests is a rare thing these days and truly appreciated.
We were 2 adults, a 6 year old and a 9 month old. To summarise the villa: quiet, private, large gardens and great sized pool accessible for both children. Local village has numerous supermarkets that has everything you need and you are also only about 30mins from Rethymnon which has a great old town. Car is essential. 10 mins drive there are a number of coastal tavernas/restaurants offering a variety cuisine. Fancy a BBQ? Get fresh pork and lamb from the local butcher in town!
If you are after a quiet getaway with the family away from the general hustle and bustle then this is for you. Lots of garden/pool toys available. New swings/slide for young children as well. Stelios is very hospitable without being intrusive and having the property cleaned twice a week by a really lovely local lady was great! Elizabeth was great in the booking stage and also on arrival when we arrived late at night with young children. Also, very accommodating with some small requests eg. getting a microwave so we could sterilise baby bottles!
– Chewys (Jeddah)
Delightful secluded villa with all amenities.
Villa Elisabeth is very well located in an elevated position, featuring mountain and sea views. it has a superb garden area which catches the sun throughout the day, and an excellent shady patio with table and dining chairs. We met the owner (Stelios) who was both friendly and very helpful. Everything you need for a comfortable stay is provided for. It's a peaceful location and a great place to relax. The local village (Perama) has a couple of small supermarkets, but there are few tourists there. Best place to go out to eat is Panormos, about 7 km away on the coast. Plenty of decent tavernas there. Make sure you hire a car!
– David A (Wokingham, United Kingdom)
Wokingham, United Kingdom
We had a truly wonderful stay at Villa Elizabeth. This is by far the best holiday house we have been to.
Pros: heavenly pool with children's pool, mosquito windows (never saw 1 mosquito though), airco in bedrooms, toys, high chair, cot, quiet location, waning machine, swing chair, amazing view!!! On top of this all is provided for: from cutlery and hand soaps to linen and towels, washing pods,... The fridge was stashed with fresh fruits, wine, juice,water,...we got honey from Stelios' own make, raki,..
We have been recommending the house to everyone since our arrival. Hopefully we'll make it back here some day!
– Antwerp (Belgium)
Beautiful villa with stuning views
We stayed here for 3 nights - a lovely villa with stunning views not too far a drive from good restaurants and lovely beaches. Well equipped with fab outdoor area. Would definitely recommend and would love to return one day!
– MeinolfEllers (Norderstedt, Germany)
Suites are perfect for families
Villa Elisabeth is an outstanding place. From the veranda you can enjoy a spectacular panorama from the coast line near the city of Panormo to the mountains around Perama. Stelios and his family have created a paradise: The lovely garden with palms, olive trees and flowers and the Villa combining traditional creatan style with state of the art equipment. We came again for ten days in mid-May and despite one day of rain and a stormy night spent great spring vacations.
– Marie s (Teddington, United Kingdom)
Beautiful, quiet, discreet destination
We stayed at the villa for 1 week. It catered for all your needs. This was a home from home. Everything was thought of. On our arrival we had an issue with one of the cases not arriving at the destination airport , Heraklion. Our contact in Greece , Elizabeth Kardasi , was very supportive , in contact with us the whole time , assisting us , until our case was delivered 2 days later. You need to rent car as the villa is on top of a hill but taxi company Cretan taxis were available at the end of a phone. The villa is near a selection of beautiful beaches with the nearest approx 10 minutes drive In Panormo. Big thankyou to Elizabeth who was supportive ,open and transparent from the initial time of booking and during our stay
– 228susan (Berkshire, United Kingdom)
Wow Wow Wow
We have just returned from an AMAZING holiday. Crete is very beautiful but our holiday was made extra special because of this beautiful villa. We were welcomed with home made cake, honey, olive oil, red wine and Raki. The villa was spotless and the lady who cleaned whilst we were there was just wonderful. As for the view...WOW!! Elizabeth and her father Stellios couldn't have been more helpful and accommodating...we were blown away. One of our favourite places was Panormos where we dined by the water - beautiful. Rethymno, Chania and Bali are all worth a visit also. You will not be disappointed - I promise!
– Jomarie1979 (Loughborough, United Kingdom)
Beautiful Garden
Our Hosts were more than kind, Stelios actually took us to the clinic when one of us fell ill and stayed with us as translator. The garden us easily the most beautiful we have ever stayed in in Greece. The pool is lovely and beautifully maintained. The maid service is friendly and efficient. Panormo is an easy drive away with all of its tavernas and beach. The villa is well equipped with beautiful views.
– Scruggs1956 (London, United Kingdom)
A beautiful villa in a hilltop location with panoramic views
My wife and I have holidayed at Villa Elisabeth four times and we have really enjoyed staying there. The Villa is very clean and comfortable with large rooms and it is well equipped with everything that you need. The garden is lovely and it is very pleasant to relax there and swim in the pool and enjoy the views over Perama and the surrounding countryside as you can see for miles around from the Villa's hilltop location. There are well stocked shops nearby and there are many excellent restaurants in the neighbouring coastal village of Panormo. Stelios and Katerina are excellent hosts and make you very welcome. We can certainly recommend Villa Elisabeth as a great place to stay on holiday.
– Iain B (Bearsden, United Kingdom)
Wonderful 10 days in a great spot
We spent 10 idyllic, peaceful days at Villa Elizabeth ehjoying the terrific views and lovely setting.Warmly welcomed on our arrival by the owner, there was home made honey and olive oil, cakes and a bowl of fruit waitng for us, and more. The villa is beautifully furnished, with an excellent kitchen and lovely pool and sunbathing area. The personal attention of Stelios and his wife throughout our stay and their helpful advice was a bomus. I will take a long time to forget the balmy evenings by the pool with the swallows swooping down to drink.
– Peter M (St. Andrews, United Kingdom)
Splendid accommodation in a quiet environment
Villa Elisabeth is a very nice place to stay. The view is marvellous, the house is well maintained and the garden with swimming pool is fabulous. Katerina and Stelios are wonderful people who make you feel at home from the very first minute. You do need a car to get there, but it is worth it if you prefer a non-touristic place. However the harbour of Panormo with a lot of nice restaurants is only 10 minutes from the villa. The city of Rethymno is just half an hour away. We loved it there!
– Luc S (Ghent, Belgium)